Our School is an Eco School!
At Springfield we are trying to improve our carbon footprint by becoming more eco friendly. We have set up an Eco Committee to help us make our school more eco friendly and in turn help the environment.
The Eco Committee have drawn up an action plan that will help us to reduce our food waste and to recycle more in our classes.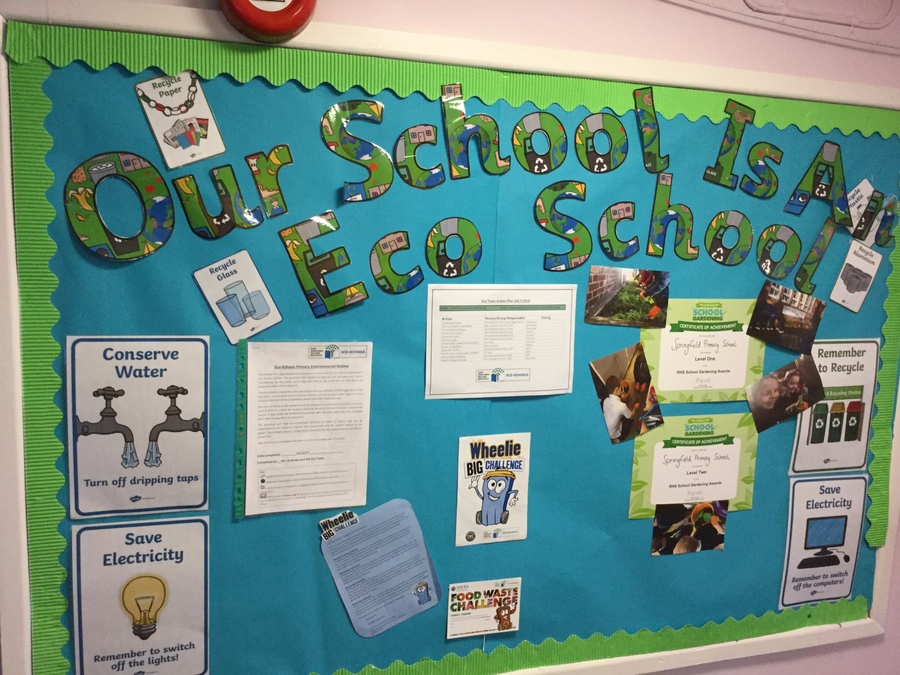 Eco Committee 2018
P2- Mylie Boyd and Archie Herman
P3-Jessica Gamble and Jackson Logan
P4- Tia Spencer and Brandon Ramsey
P5- Rebekah Dalzell-McGhee and Connor Millar
P6-Chloe Crossett and Ewan Bickerstaff
P7- Lauren Picking and Arran Bell
Eco Assembly
Our Eco Committee held an assembly to highlight their action plan for making our school more eco friendly and how all pupils and staff can help to achieve this.