St Clare's and Springfield Together...
We hope you enjoy these updated photos of our schools working together at St Clare's Primary!
St Clare's and Springfield Together...
St Clare's Primary school and Springfield have teamed together for the third consecutive year to work together on a C2K Collaborate and Fronter project incorporating Forgiveness Education and E-safety.
The Primary 4 classes, along with Mrs Logue and Mr Frizzell will discuss issues around their class learning on Forgiveness Education and at the same time will explore issues around safety online.
Here are some photos of their first meeting together at Springfield on Tuesday 10th January...
____________________________________________
Christmas at City Hall
Our school was delighted to be asked by the Lord Mayor, Mr Brian Kingston, to take part in the concert for turning on the Christmas lights in Belfast.
Our choir was chosen to sing three pieces to a crowd of around 10,000.
We worked very hard for a number of months on the pieces and we were so proud to be representing both our school and our families on the stage.
Before the event, Corrie and Lauren were able to go to City Hall for a photoshoot with the characters from Driftwood Bay and the Cool FM Crew!
Here are some photos of this truly memorable experience.
Thank you to Miss McAvoy for leading us and Mr Frizzell for playing for us.
_____________________________________________
Goodbye to Mrs Andrews
At the beginning of September we said goodbye to Mrs Andrews (for now) who is now off on Maternity Leave to have twins.
We cannot wait to hear the good news!
We will keep you posted on any developments!
Meet the Teacher, September 2016
We provide an opportunity at the beginning of the term for parents to come and meet with their class teacher to explore what their child will be learning throughout the term. During this time, the parents also have a meeting with the Principal to allow for an update on what is happening around school.
Here's a photo of our September 2016 turnout: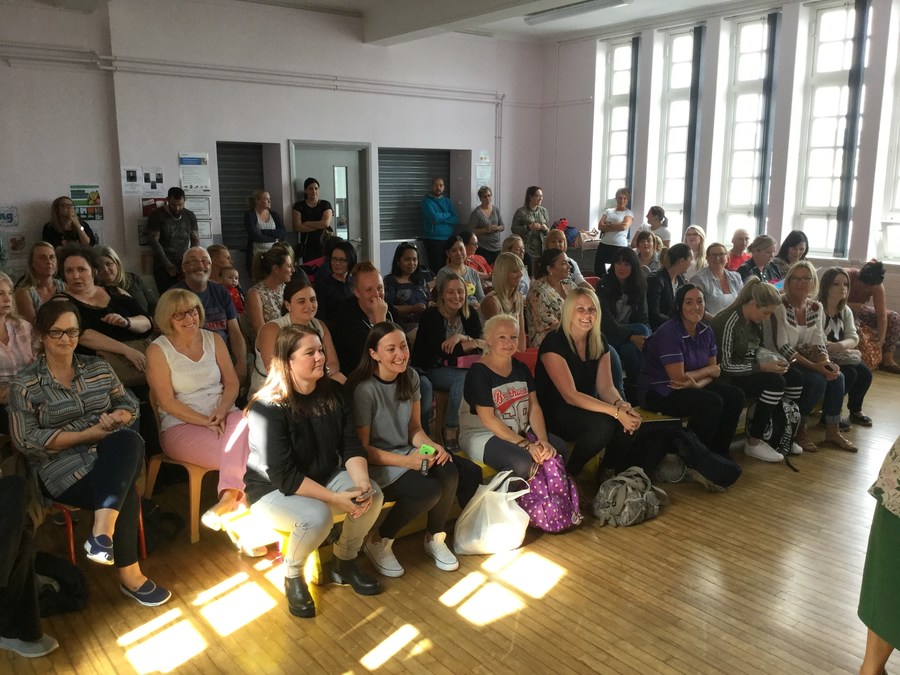 Making our 'Great Wee School' even better!
We are so glad to be back for another year at Springfield Primary School! Although things are still much the same, we have been spending some money to improve and making our learning environment as effective as possible!
Here's what we have been working on...
We bought new football nets for PE and Friday football league;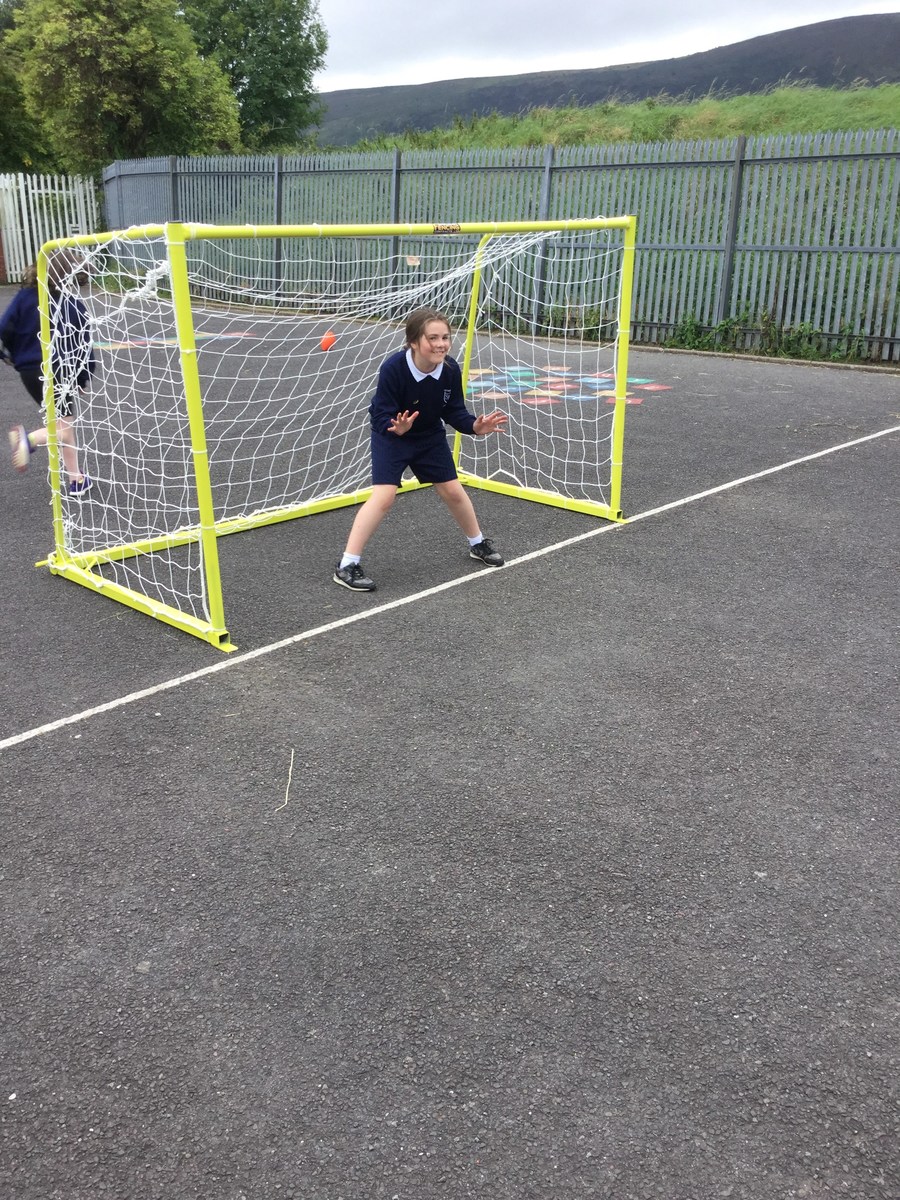 We used some of our to improve our outdoor areas and allow for outdoor play;
Over the course of a year, we installed a new whiteboard in each classroom.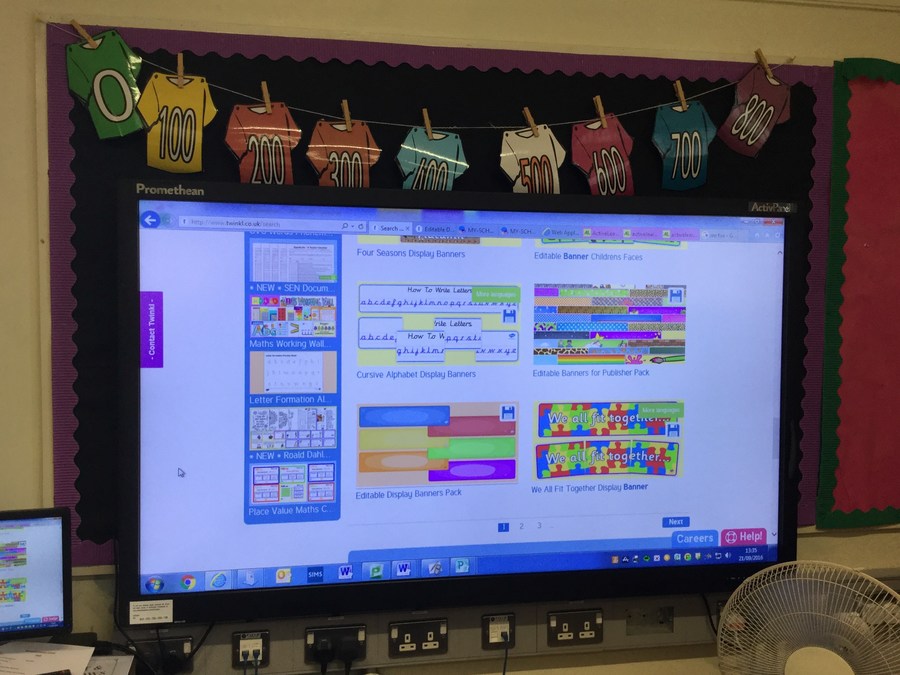 Update from East Coast Adventures - Thursday 9.30pm
Today has been a very busy day! We are all completely exhausted... And the kids are tired too!
This morning we went wet bouldering in the cold and rain. But that didn't stop us having fun...
In the afternoon we went zip lining and crate building! We finished off the evening with a game of archery.
To make you smile we put the teachers through their paces in the mud!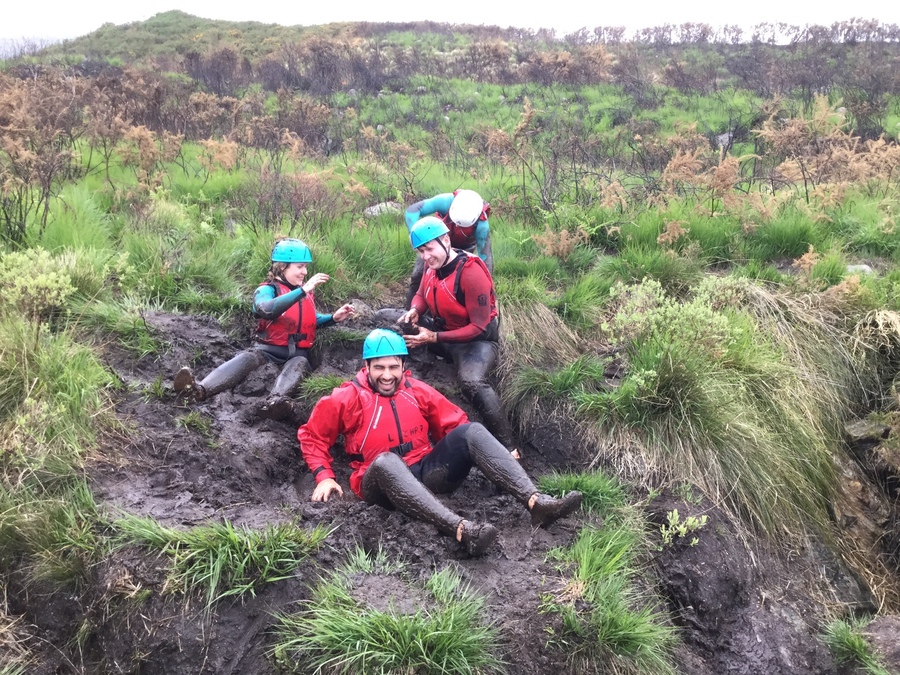 Update from the residential- Wednesday 10.30pm
Hello to all the parents and friends!
All your little angels are safely tucked up in bed for the night.
We are having a blast at East Coast Adventures!
Today we went canoeing, banana boating and pier jumping! All the children loved the experiences and are excited for tomorrow. Don't be worrying, they're in safe hands!