Accelerated Reader Parent Workshop
In early October Miss McAvoy held a parent workshop to help introduce AR as effectively as possible. The workshop was attended by approximately 70 parents and was crucial in providing valuable insight for them in how to use AR at home.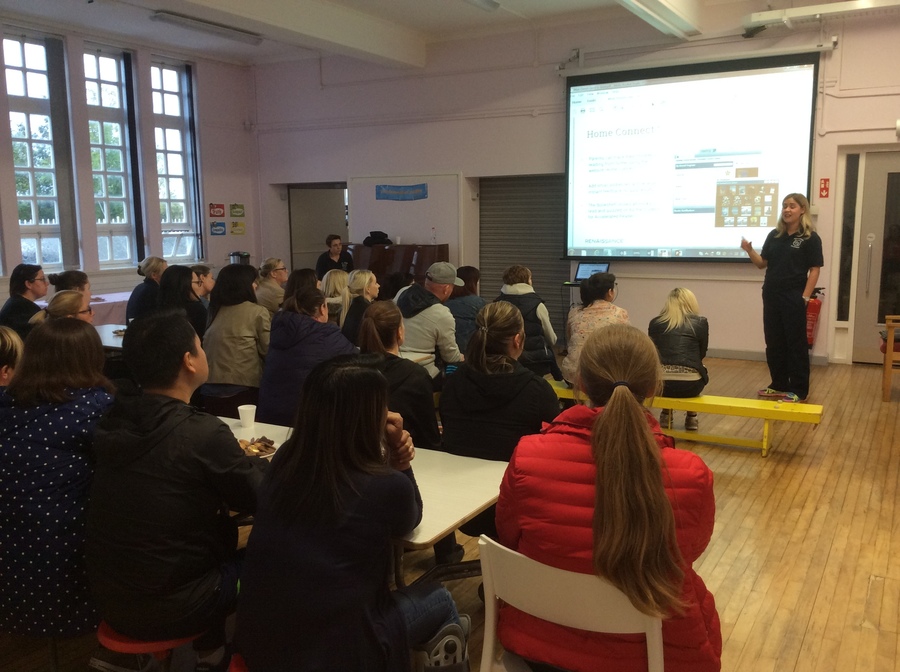 Accelerated Reader at SPS
Miss McAvoy recently introduced the Accelerated Reader reading scheme across Primary 4-7. Children began by completing a test online which identified their reading age and recommended books which are suitable for their reading level.
The children then read their book, with a focus on comprehension and then complete a quiz to move to the next level. This has inspired and enthused kids, staff and parents alike!
We look forward to seeing our children progress through their reading in the incoming year.
Free School Meals
A number of parents still need to return their Free School Meal forms to ensure that their child gets their free dinner. If you haven't done so, please return this ASAP.
If your child is entitled to FSM please encourage them to avail of this as much as possible. Below are some photos of the wonderful job which our Canteen Staff do.
School Changes...
In June 2017 we had the difficult task of saying goodbye to Mrs Haugh, our Principal of 18 years. Mrs Haugh was instrumental in making our school what it is today and had a clear love and passion for the children, families, staff and community. We really wish her well in her new post as she puts up her feet and lifts her knitting needles!!
As a school we want to 'Welcome' our new Principal to our school.
Mr Osborne taught at Springfield for 9 years and we are delighted that he was appointed to the position of Principal. As a school, we are confident that he will do a fantastic job to build, challenge and sustain what has gone before!
St Clare's and Springfield Together...
We hope you enjoy these updated photos of our schools working together at St Clare's Primary!
St Clare's and Springfield Together...
St Clare's Primary school and Springfield have teamed together for the third consecutive year to work together on a C2K Collaborate and Fronter project incorporating Forgiveness Education and E-safety.
The Primary 4 classes, along with Mrs Logue and Mr Frizzell will discuss issues around their class learning on Forgiveness Education and at the same time will explore issues around safety online.
Here are some photos of their first meeting together at Springfield on Tuesday 10th January...
____________________________________________
Christmas at City Hall
Our school was delighted to be asked by the Lord Mayor, Mr Brian Kingston, to take part in the concert for turning on the Christmas lights in Belfast.
Our choir was chosen to sing three pieces to a crowd of around 10,000.
We worked very hard for a number of months on the pieces and we were so proud to be representing both our school and our families on the stage.
Before the event, Corrie and Lauren were able to go to City Hall for a photoshoot with the characters from Driftwood Bay and the Cool FM Crew!
Here are some photos of this truly memorable experience.
Thank you to Miss McAvoy for leading us and Mr Frizzell for playing for us.
Update from East Coast Adventures - Thursday 9.30pm
Today has been a very busy day! We are all completely exhausted... And the kids are tired too!
This morning we went wet bouldering in the cold and rain. But that didn't stop us having fun...
In the afternoon we went zip lining and crate building! We finished off the evening with a game of archery.
To make you smile we put the teachers through their paces in the mud!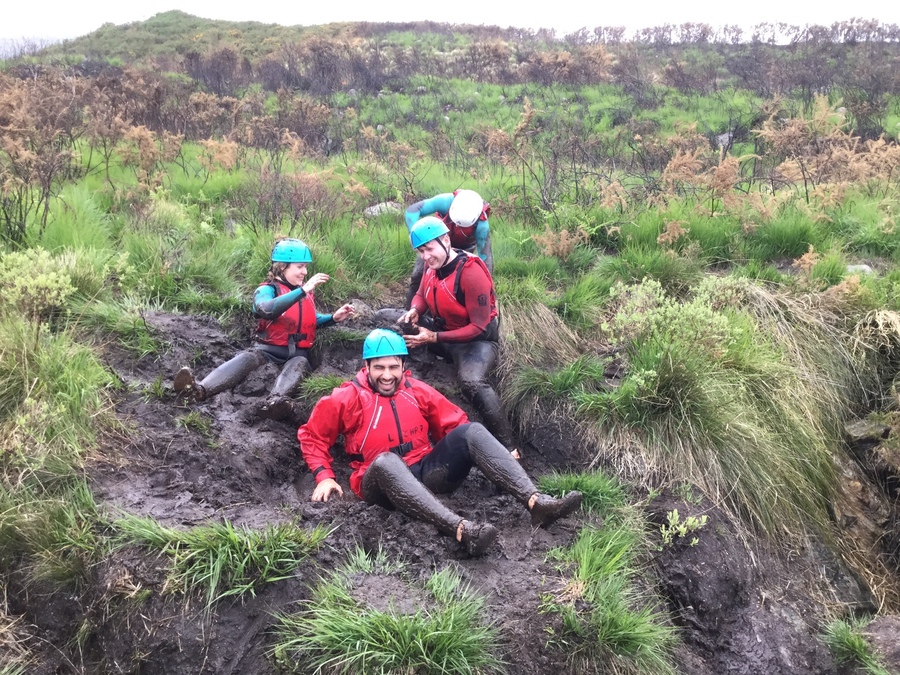 Update from the residential- Wednesday 10.30pm
Hello to all the parents and friends!
All your little angels are safely tucked up in bed for the night.
We are having a blast at East Coast Adventures!
Today we went canoeing, banana boating and pier jumping! All the children loved the experiences and are excited for tomorrow. Don't be worrying, they're in safe hands!