Our Sports Leadership Team
Members- Harley Sterling, Travis Wright, Ben McFarland, Cassie Pollock, Madison White, Mason Martin, Ellie Bickerstaff, Georgia McKee, Daniel Gordon and Tristan Devlin.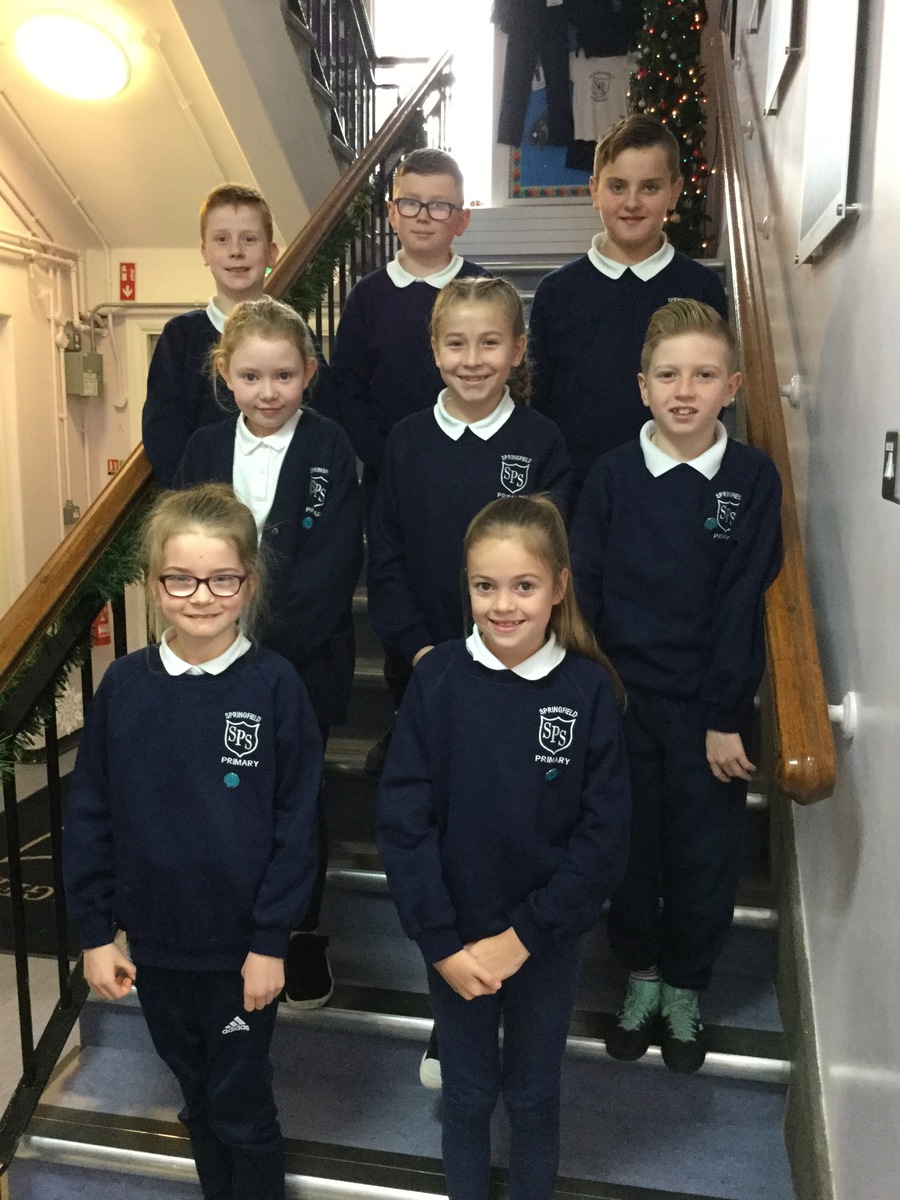 The Sports Leadership Team all received PE badges in assembly.
Rugby Blitz
The P4 and 5 children took part in a rugby blitz along with other schools at Shaws Bridge. They all played very well and showed excellent sportsmanship with the other teams. The children won their games and made Springfield very proud.
Well done!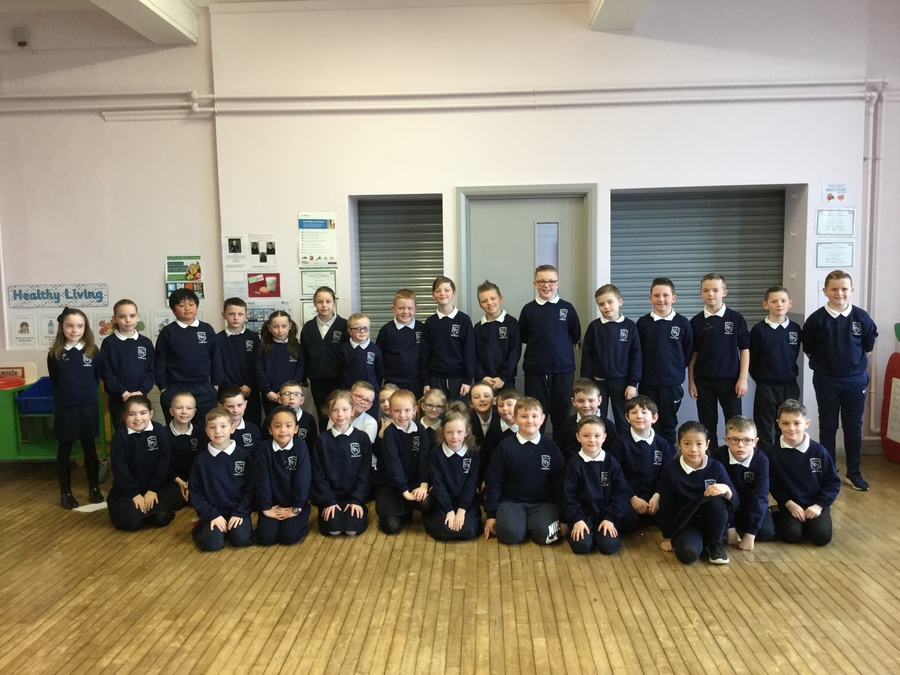 Aims in Sport
to experience a range of sports, both during and after school
to be aware of the benefits of sport with regard to a healthy lifestyle
to develop good sports skills
to develop the skills of concentration, co-operation and team work
to develop worthwhile hobbies for now and in later life.
Facilities for Sport
1 Dining Room which doubles as P.E. Hall.
2 Large Playground.
3 Paisley Park Playing Fields.
4 Swimming Pool at Shankill Leisure Centre.
5 Woodvale Cricket Club.
6 Spectrum Centre, Shankill Road.
In September 2016 we bought new football nets to make our Friday football and sport facilities even better!