In our archives you will find articles from 2015/16!
Update from East Coast Adventures - Thursday 9.30pm
Today has been a very busy day! We are all completely exhausted... And the kids are tired too!
This morning we went wet bouldering in the cold and rain. But that didn't stop us having fun...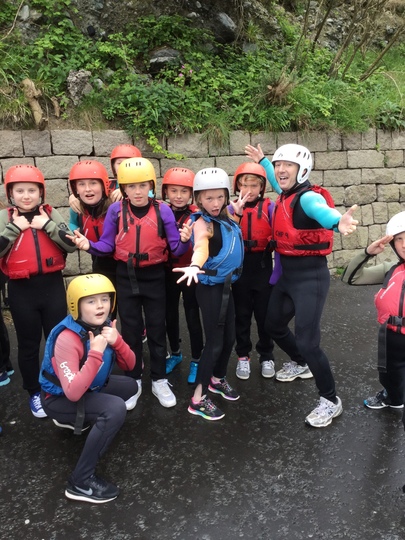 In the afternoon we went zip lining and crate building! We finished off the evening with a game of archery.
To make you smile we put the teachers through their paces in the mud!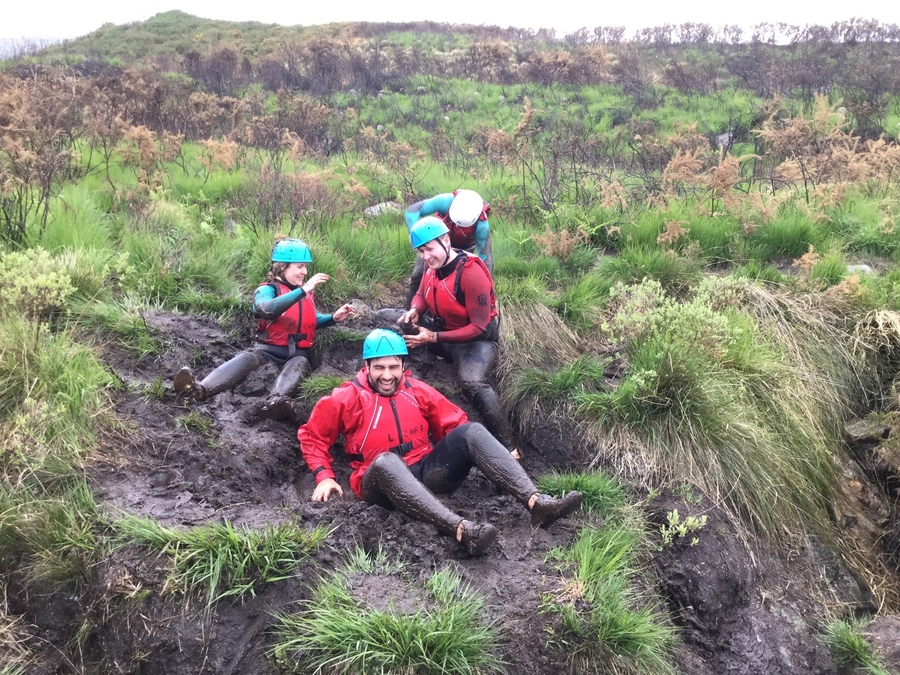 Update from the residential- Wednesday 10.30pm
Hello to all the parents and friends!
All your little angels are safely tucked up in bed for the night.
We are having a blast at East Coast Adventures!
Today we went canoeing, banana boating and pier jumping! All the children loved the experiences and are excited for tomorrow. Don't be worrying, they're in safe hands!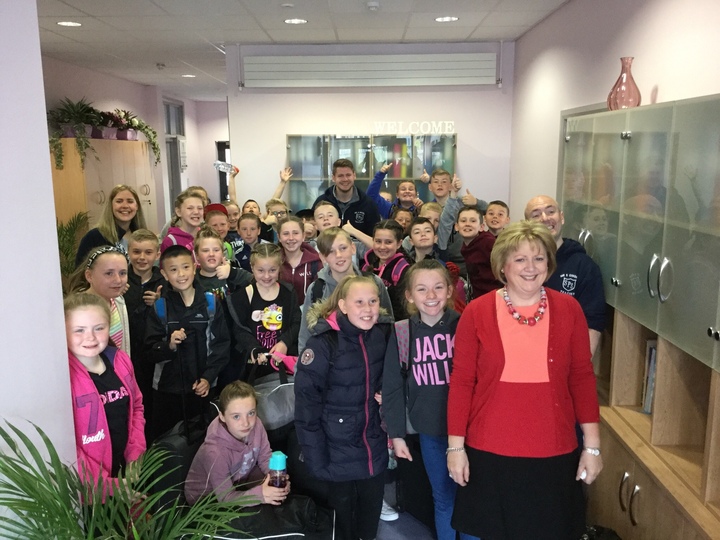 What's Happening in Springfield Primary School?
Raising Money for Charity
Katie Beattie from Primary 4 recently had her hair cut off for charity. As you can see from the photo her hair had gotten very long and she had spent years growing it. In total she raised £1605 and the money is being used to pay medical fees for a very sick friend.
Well done Katie, we are very proud of you!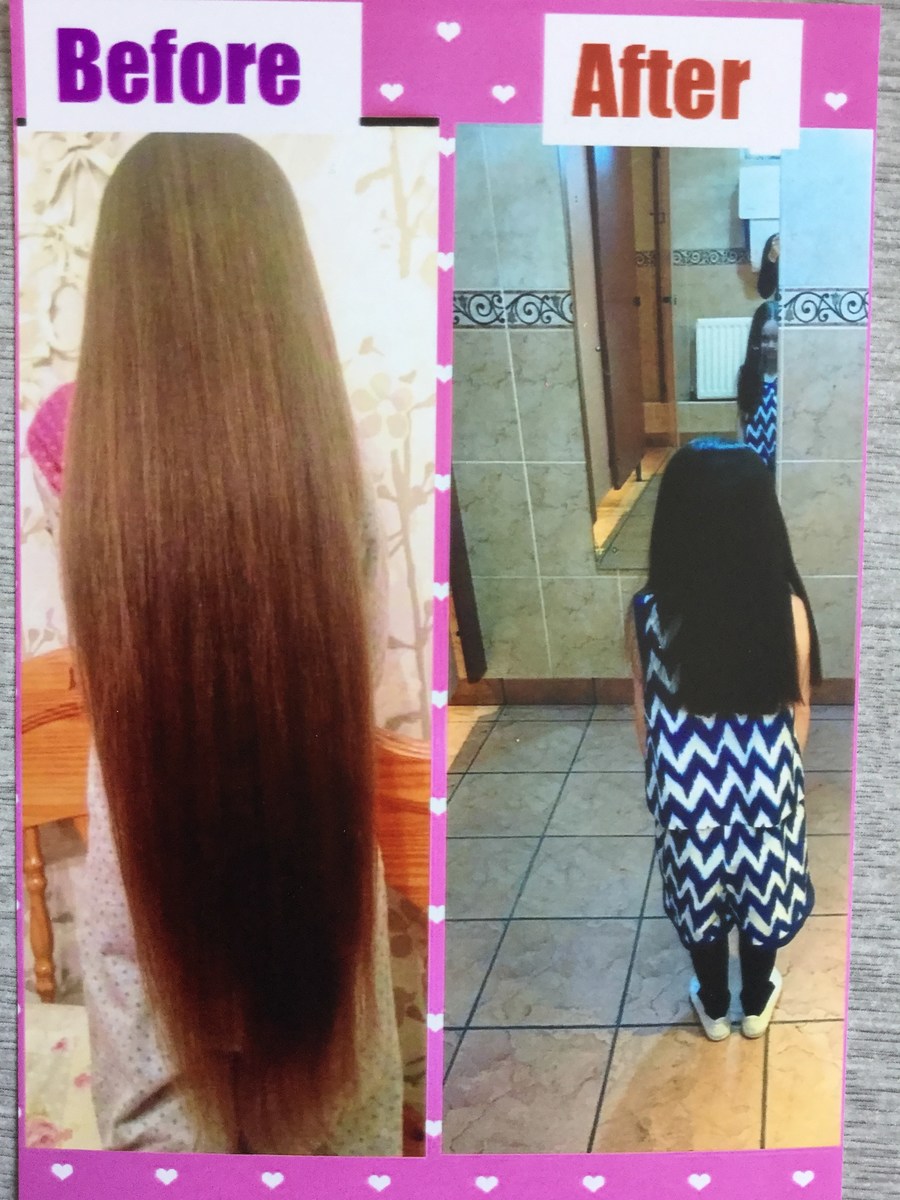 __________________________________________________________________________________
Parent Classes!
As part of our school development plan we have been looking at ways to engage with parents in school. We are holding a number of classes during April and May for parents ranging from 'Phonics Help!' to cookery and fitness. On Tuesday 25th April we held a cookery class which was enjoyed by all! Here are some of the photos.
__________________________________________________________
Coffee Morning for Mother's Day
On Friday 4th March we held a coffee morning in the resource room to raise money and celebrate Mother's Day. It was a great success!
Thank you to all who came and all who provided buns and cakes.

World Book Day, Thursday 3rd March 2016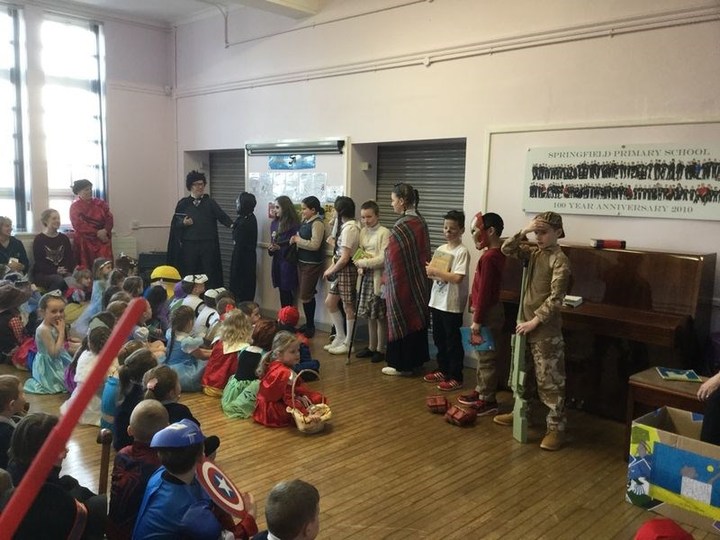 Belfast Speech and Drama Festival - 2016
Springfield PS had another fantastic year at the Belfast Speech and Drama Festival in the Lyric Theatre. We are very proud of all 36 children who took part. Children took part in a variety of verse speaking and duologue classes. Taking part takes effort, motivation and confidence to learn a poem, practise it and then perform it in front of an audience and adjudicator.
Every child performed brilliantly and everyone scored above 80. This is a fantastic result for Springfield.
Prizes
First Place: Georgia McKee, Primary 5
Second Place: Jessica McCaw, Primary 7
Maddie Cunningham, Primary 7
Third Place: Chloe Josol, Primary 3
Tillie Leslie, Primary 5
Highly Commended: Lauren Picking, Primary 5
Lucas Telford, Primary 5
The book fair is taking place in school during the week beginning Monday 29th February. Please encourage your child to come along and see some of the wonderful books on offer at great prices!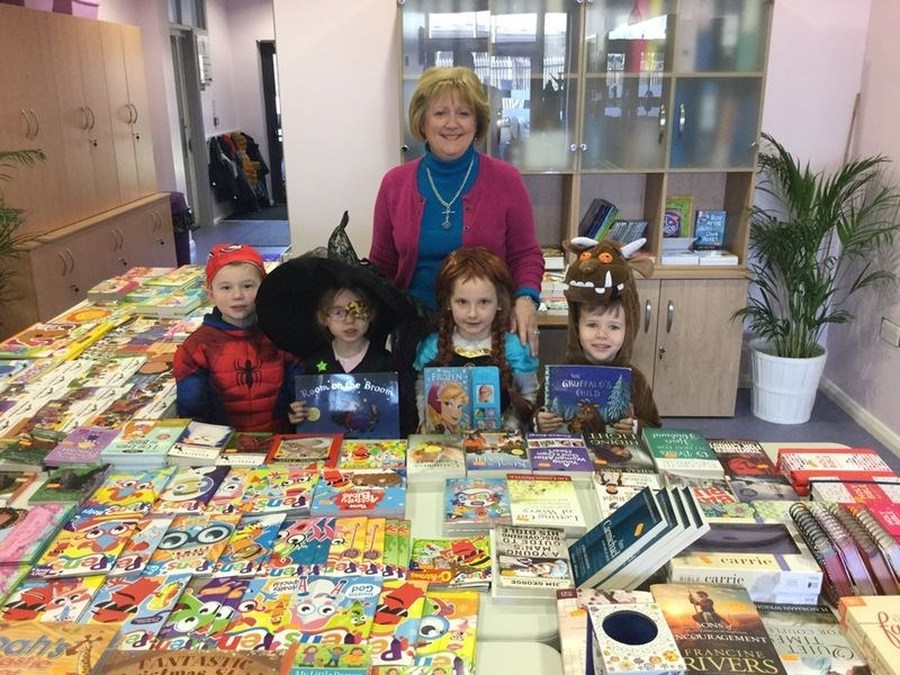 Valentine Fun Day - Friday 12th February
Christmas Fun Day - Thursday 17th December!
Christmas Dinner - Wednesday 9th December!
Extension Opening
On Wednesday 21st October we hosted a number of guests for the opening celebration of our new extension. They were greatly impressed with the work which has been done and so are we!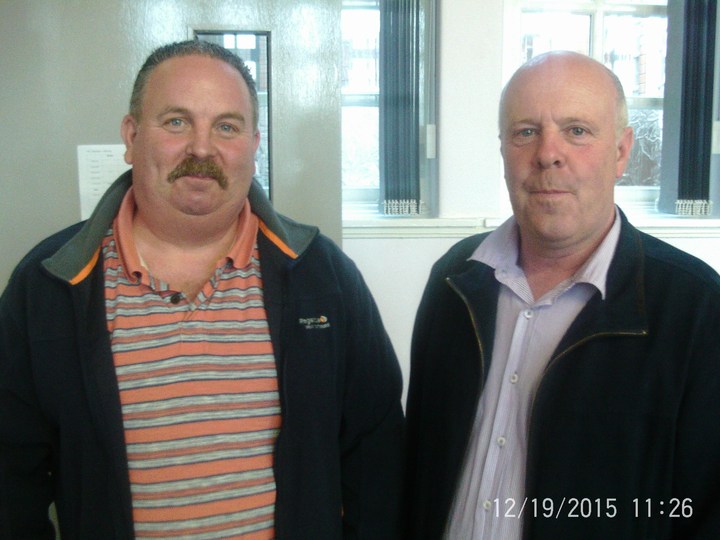 Photos from our Halloween Fun Day
Enjoy photos from our spooky day!